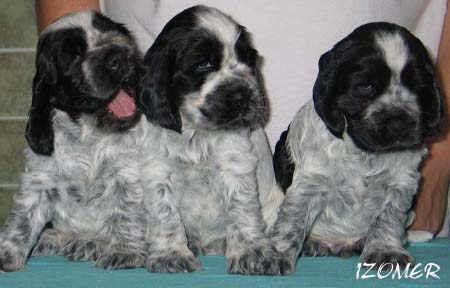 The puppies are one month now. That was a good occasion to take new pickures. Indywidual puppy pictures on "
Puppy
" page.
---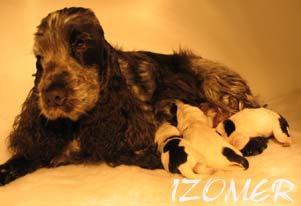 On October the 10th MOON SILVER OVER IZOMER Capra gave birth to 3 blue-roan puppies, 2 males and 1 female. The whole action was fine, no complications, all the puppies are healthy and strong, and Toska is a loving mum.
---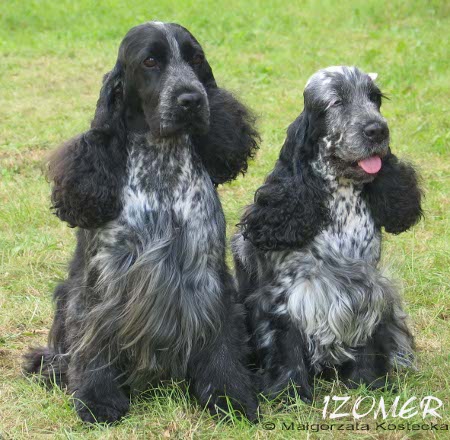 MOON SILVER OVER IZOMER Capra attended only one show this year, in Cracow, where she won in the champion class and got another CWC. There was an Italian judge- Alberto Cuccillato.
Also Toska got the genetic check up done for FN (familial nephropathy) and the result is Normal. Toska is healthy and will not pass the disease on to her children!
In August Toska has mated with the beautiful IntCh,Ch.Pl.Lv. resCACIB Poznań 07 FILIP Bleper's (HD-A, gentest PRA-Normal).
---
This year is the first step in the show career of white&orange GOOD LITTLE GHOST Izomer, who's called Duszka at home.
Here are her achievments:
| | | |
| --- | --- | --- |
| 01.04. - Nationale Dog Show Legionowo | judge Piotr Król | excellent, CWC |
| 06.05. - CACIB Dog Show ŁódŸź | judge Barbara Muller | excellent lok.III |
| 11.08. - CACIB Dog Show Sopot | judge Elżbieta Sobieszczańska | excellent, CWC, CACIB, BOB |
| 1-2.09. - DRACULA SHOW-Rumunia | | 3xCAC, 2x res.CACIB |
| 09.09. - Club Show Warsaw | judge Penny Lester (GB) | excellent lok.II |
---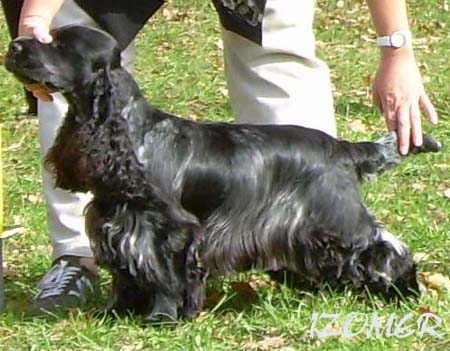 For quite some time I had no opportunity to update the information on my website, and so I need to do it quickly now. a lot has been happening in the kennel since May. GALAKTYKA Izomer went to a few dog shows, where she has won 2xCACIB and fulfilled the requirements of Champion of Poland.
Here are the show results:
| | | |
| --- | --- | --- |
| 24.06. - CACIB Dog Show Cracow | judge Alberto Cuccillato (I) | excellent, CWC |
| 28.07. - Club Show Stockerau (A) | judge Doug Telford (GB) | excellent, res.CACA |
| 29.07. - European Spaniel Show Stockerau (A) | judge Pamela Halkett (GB) | very good |
| 26.08. - CACIB Dog Show Białystok | judge M. Wieremiejczyk- Wierzchowska | excellent, CWC, CACIB, BOB |
| 09.09. - Club Show Warsaw | judge Penny Lester (GB) | excellent, CWC |
| 29.09. - CACIB Dog Show Wrocław | judge Ewa Szeliga-Szeremeta | excellent, CWC, CACIB |
| 07.10. - Nationale Dog Show Rybnik | judge Maciej Wytyk | excellent, CWC |
We plan next shows for GALA in 2008.
---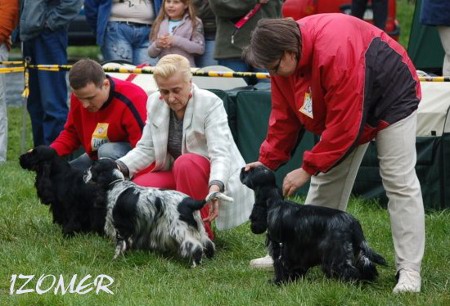 On May the 3rd during the International Dog Show in Łódź GALA won yet another CWC, this time judged by Barbara Muller from Switzerland.
---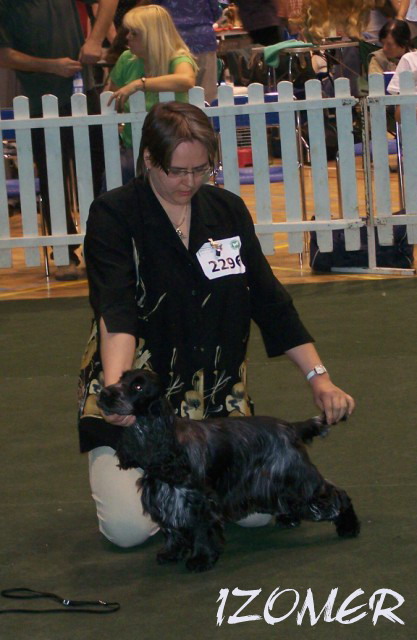 On April 28th during the International Dog Show in Opole, GALA got herself another CWC. J.M.Hansen form Denmark was the judge.
---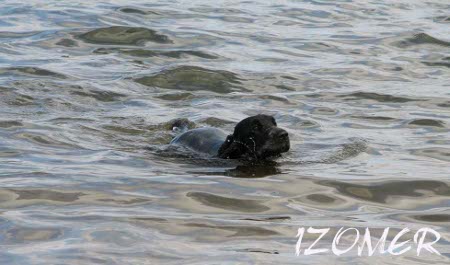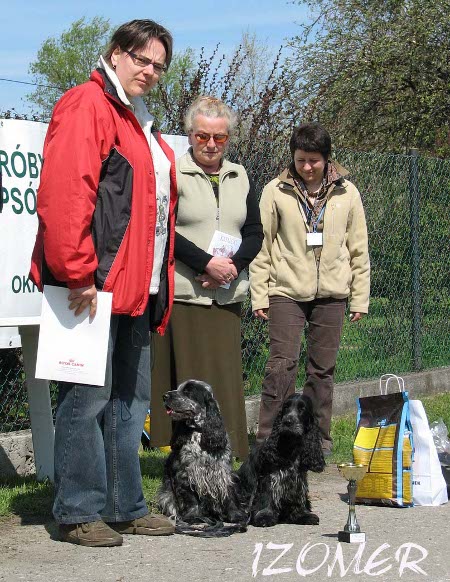 On April 21st Field Trials for Gundogs took place in Rusiecki Woods near Cracow. The dogs were being judged according to the new rules, and so there were no retrievers allowed in the trials for flushing dogs. Even though the weather wasn't on our side, really cold, making it truly unpleasant for the dogs, especially during the water trials, GALA was very brave making it for a 5 (as one of a few). The field work was a bit easier- running, searching the bushes and the high grass makes her day, and more, if she gets to flush any animals out. In the end GALA got II place, getting 115 points out of 120. We had great fun.
---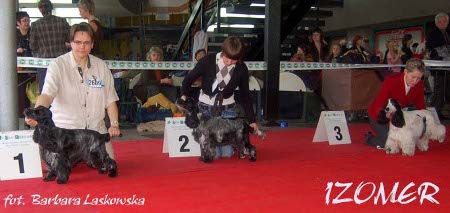 A week later, on March 17th, during the International Dog Show in Katowice, still in the youth group, in a beautifull style she got the title of Winner of the Youth Class and Best Junior of the Breed. That's also the way she has fullfilled all the requirements for the Youth Class Champion of Poland. Cristian Vantu from Romania was the judge.
---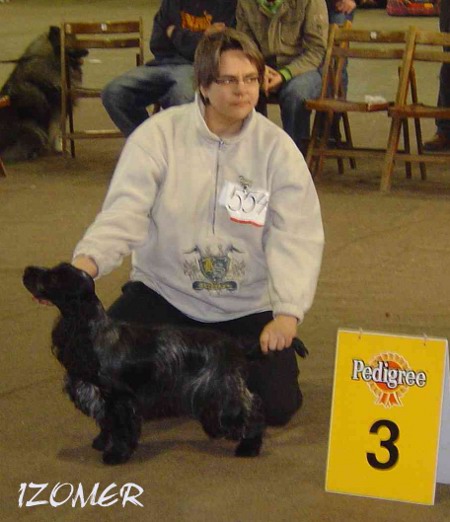 On March 11th 2007 during the dog show in Jaroslaw Gala starded the new dog show season getting her first CWC, Best Adult Beach in Breed, BOB and the third place in Group VIII. The judgment by Ewa Szeliga-Szeremeta (PL).
---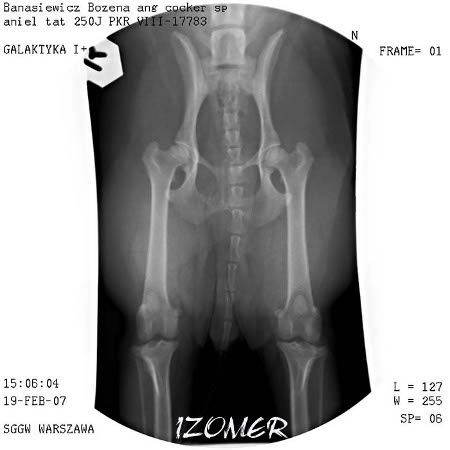 On February 19th Gala was X-rayed and checked for hip dysplasia. Her score is HD-A (healthy). And these are her hips :)
---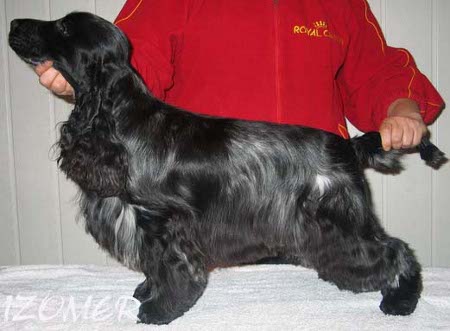 On the 4th of February we took part in the medical examinations in Cracow, regarding eyes and hearts, both girls were tested: Gala with her heart, and Toska with the eyes, they're both healthy and now it's certified :) The veterinarians in charge were Magdalena and Jacek Garncarz.
---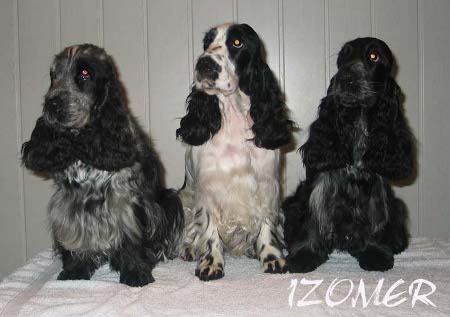 Groteska paid us a visit in mid- January. It was so nice to see her, that we took load's of pictures. Warm hugs for her great owners, Irena and Jaks!
---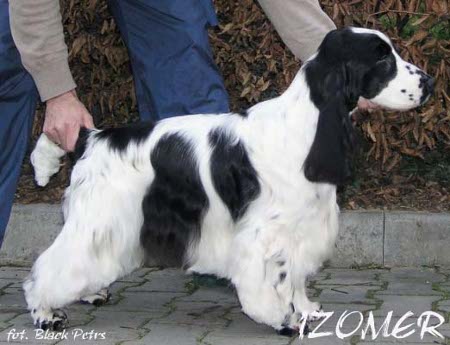 Good news from Austria, GASPAR Izomer Has been checked for hip dysplasia with great results: HD-A. Congratulations for the owners!
---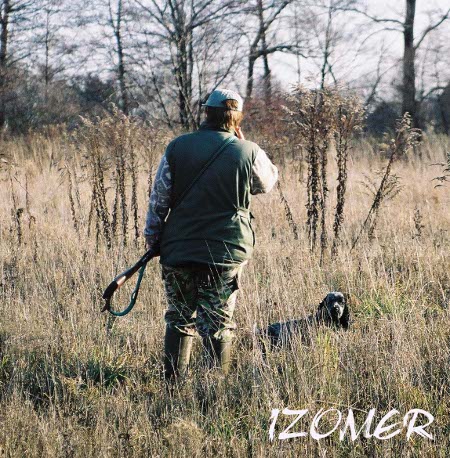 The Winter this year isn't too impressive. There's no snow or ice, but plenty of sunshine and beautiful weather, just perfect to go hunting with the cockers. Gala made her first field during this hunting season. Toska, as the experienced one, was more than happy to show off in front of her daughter, and I managed to take a few
pictures
.